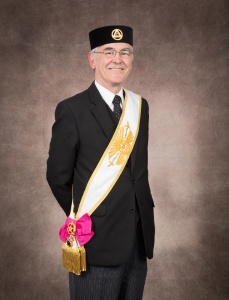 Welcome to the website for the
Rose Croix District of South Essex
. This has been developed to speed communication and provide up to date information for the District members, and also for brethren who are interested in joining this Order.
I was installed as Inspector General of South Essex on the 28th September 2015 at the Chingford Masonic Centre by the Most Puissant Sovereign Grand Commander S.J. Englefield, 33o.
The District of South Essex comprises of 21 Chapters details of which you will be able to find on the website.
This is a Christian Order and the peculiar duties of members entail that they encourage charity, fraternal love throughout the Order and preserve with due reverence the statutes and doctrines of the Rite.
We would be delighted to hear from brethren interested in joining this beautiful Order, please do not hesitate to contact
Michael Robinson
the District Recorder or any of the Chapter Recorders.