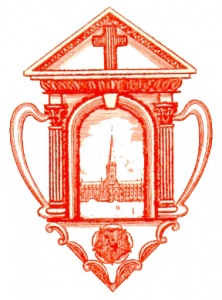 MASONIC HALL, FOREST APPROACH, CHINGFORD
2nd Monday in MAR; 1st Tuesday in July; 4th Monday in Sept.
Recorder: Brian Wright
"Caradon", School Lane, Gt. Wigborough, Colchester, CO5 7RJ
Tel: 01206 735524
Mobile: 07711 285626
St. Paul Chapter meets three times a year starting with the enthronement of our Sovereign in March and then with two further meetings in July and September.
St. Paul is the oldest Rose Croix Chapter in South Essex having been consecrated on Tuesday 13th March 1933 by Most Puissant Bro. The Rt. Hon. The Earl of Donoughmore, PC, KP, Sovereign Grand Commander, and a team of officers from Supreme Council. The founders and first officers included a number of prominent Freemasons of the time.
Noted at the first meeting as a candidate for perfection was W.Bro. Percy Victor Faning who was destined to be the Provincial Grand Master of the Mark Province of Essex in 1959.
Over the years this Chapter has been blessed with three Inspectors General of the District as members. Most recently V∴Ill∴Bro. Allan E. Kemp 33°.
Our meeting in September 2015 was blessed with a visit by the Sovereign Grand Commander, and a team of officers from Supreme Council plus representatives from all of the other South Essex Chapters to celebrate the investiture of V∴Ill∴Bro. Peter Eric Holland as Inspector General for South Essex. Following the meeting 120 brethren dined together in perfect harmony.
The Chapter is always pleased to welcome guests from near or far and enjoys excellent ceremonies in a happy and convivial atmosphere.
If you would like to visit, become a member or simply to learn more about this wonderful Order, please contact the recorder, Ill∴Bro. Brian Wright 30°.